National Pet Food Bank Program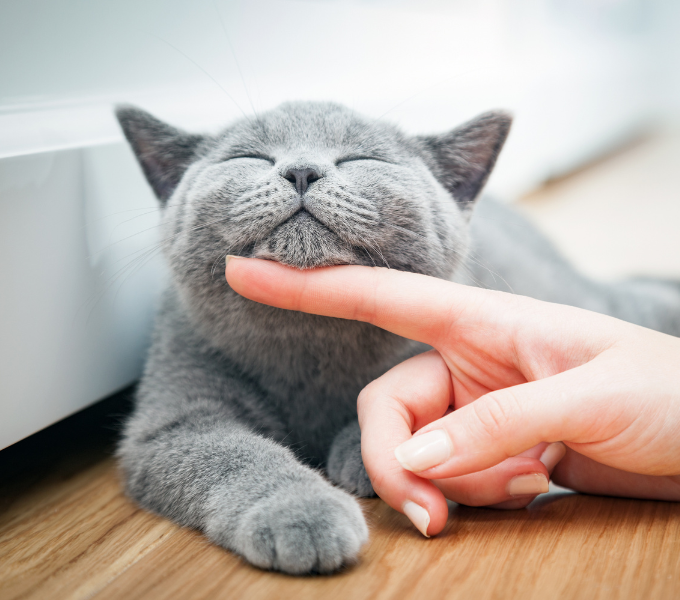 Creating a network of pet food banks and sharing resources is the catalyst to ending pet food insecurity
Working To End Pet Food Insecurity Globally One Community At A Time
The Animal Food Bank defines success as ending pet food insecurity across the globe. It's a lofty goal but we think it can be done with collaboration across the sector – a dream where organizations including people food banks, pet food banks, animal welfare organizations and the pet food industry work together to ensure no pet goes hungry, and no pet owner is faced with the surrender of their happy, loved pets because they can't afford pet food.
Our National Pet Food Bank program not only is creating a database of pet food bank services in Canada, but going a step further by helping provide infrastructure, pet food, supplies, information and support in operations. It's the only way forward.
We believe this is accomplished by the following: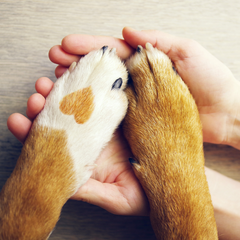 Cooperation and working together for the common goal of improving the lives of pets and their humans is integral.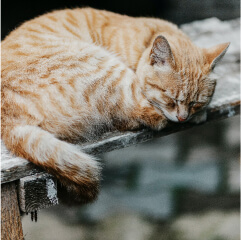 Building and connecting a network of pet food banks and pet food donors to redistribute pet food where it's needed.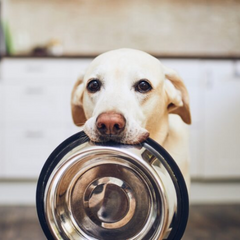 Challenging the sector to think and do differently. Gone are the days of competition and siloed operations.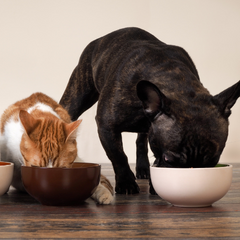 Uniting efforts and actions to educate and bring awareness to the need for support of happy, loved pets in need.
How Does A Pet Food Bank Work
There are many different models and examples of pet food bank operations across the globe. Some things to consider when shaping your operations are:
How will my pet food bank intake clients and manage their requests?
Will clients be required to provide proof of need? If so, what does that look like and how do we safely store and evaluate that information ensuring compliance with privacy and protection of personal information laws?
Where will we store pet food? Is there a cost and how will we fundraise to cover it?
Will clients pick up food? Or will we deliver? Or have a combination of both.
If we are doing client pickup – where and how often will they be allowed to pick up and will they need to pre-register, or will it be drop in? For example, will we do a once a month pickup? Once a week? Daily?
How do you manage clients who don't pick up when they say they will? Or aren't home for delivery?
If doing delivery, how will you dispatch food and where and how will drivers be managed?
How will drivers communicate with clients to arrange delivery?
How often will we allow them to access our services? How will we monitor that?
Will we cap the number of animals we will help per home?
Will we allow them to add pets to their home if they are using our services?
Will we require them to have their pets spayed/neutered? If so, how will we manage that and will we help them fund that cost?
How will we get donations? Both monetary and pet food? How will we transport those donations?
How will we get volunteers and how do we engage and manage them?
How will we advertise? Do we need a website and social media accounts? Who will manage those?
How do we do events? How often and where?
How will we measure impact?
What do we define as success?
These are just some of the considerations of operations. It's a big job, but well worth it!


Looking To Start A Pet Food Bank In Your Community?
We started with two volunteers in Kelowna, BC in December of 2019 and had grown to over 100 volunteers across three provinces within two years. We get requests all of the time for information on starting a pet food bank and our Founder, Nicole, has become a pet food bank expert in Canada.
Our philosophy is that a branch of our Animal Food Bank can be started anywhere with three key pieces:
1. Volunteers
2. Storage
3. A pet store partner
We do the rest! Our  software,  client and volunteer management systems not only streamlines the management of client intake and requests, but also or deliveries and pickups, and allows us to track and analyze data around need and trends. It also increases our collective network to be able to attract more and bigger donations of food, supplies and sponsors. 
This is an integral piece for working to end pet food insecurity. Collaboration is the only way for us to understand the problem, so we can work together to solve it.


Do You Already Operate A Pet Food Bank In Your Community?
If you are operating a pet food bank in your community, we would love to know about you and collaborate!
The definition of insanity is doing the same thing over and over and expecting different results